Pratish Gosai has touched many peoples lives. He worked quietly in the background helping many people. He helped create the vision of Sol Haven when we first moved to the the farm in 2015 and helped build many of the outside spaces at the farm.
As a Director of Sol Laug Haven C.I.C. Pratish showed great dedication to helping the project grow. He rather enjoyed tasting the Loving chefs creations…..
and helped us at many events to promote and sell
Dearest Bother Pratish
Our heart is filled with so much gratitude for knowing you in this life.
Thank you for sharing all your love, laughter, joy, support, encouragement, guidance.
Thank you for all your dedication so many lives have been touched by your generosity and unconditional golden service to others.
A pure soul and silent server making sure all is well with others while wearing your heart on your sleeve, nothing is every too much trouble for you.
Thank you for the time we have spent together on screen and off screen, in person gathering around the dining table eating Chips and so many other kitchen creations!! Sharing time and space, sharing love and laughter altogether.
Sharing so many different ideas and creations for the farm and the work that is so close to all our hearts.
The wonderful projects, designs you have created will continue to service all those close to our hearts for years and years to come. We will hold your memory in our hearts eternally.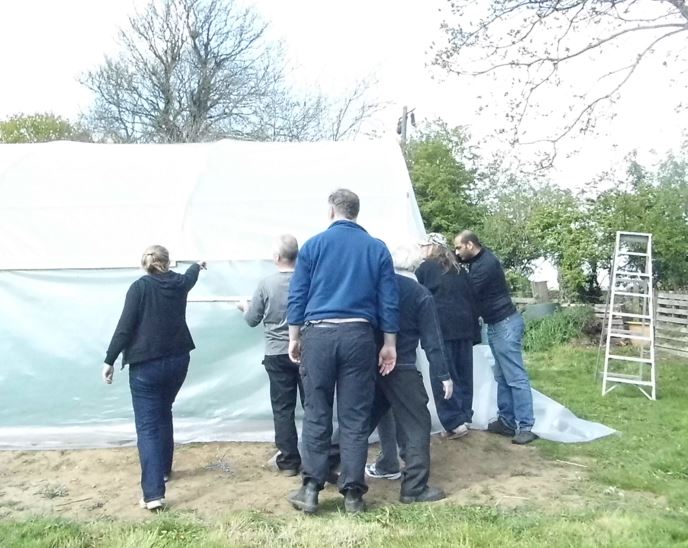 As we write this, our new friend, a little robin has come to say hello at the window, and it reminds us of you.
We often talked of the spiritual meaning of things and a Robin is all about transformation, growth, renewal, passion, change, and power. The robin is all about perseverance– thank you for visiting and helping us carry on.
Your love and passion for making people healthier and happier will continue to bless others through this work creating a legacy for future generations.
We look forward to meeting you again.  Natasha and Sammuel xx